Regular price
Sale price
$19.99 USD
Unit price
per
Sale
Sold out
A book of original analysis that will explore how psychology is embedded within the Compilation of the Pokémon Series
"I see now that the circumstances of one's birth are irrelevant. It is what you do with the gift of life that determines who you are." –

View full details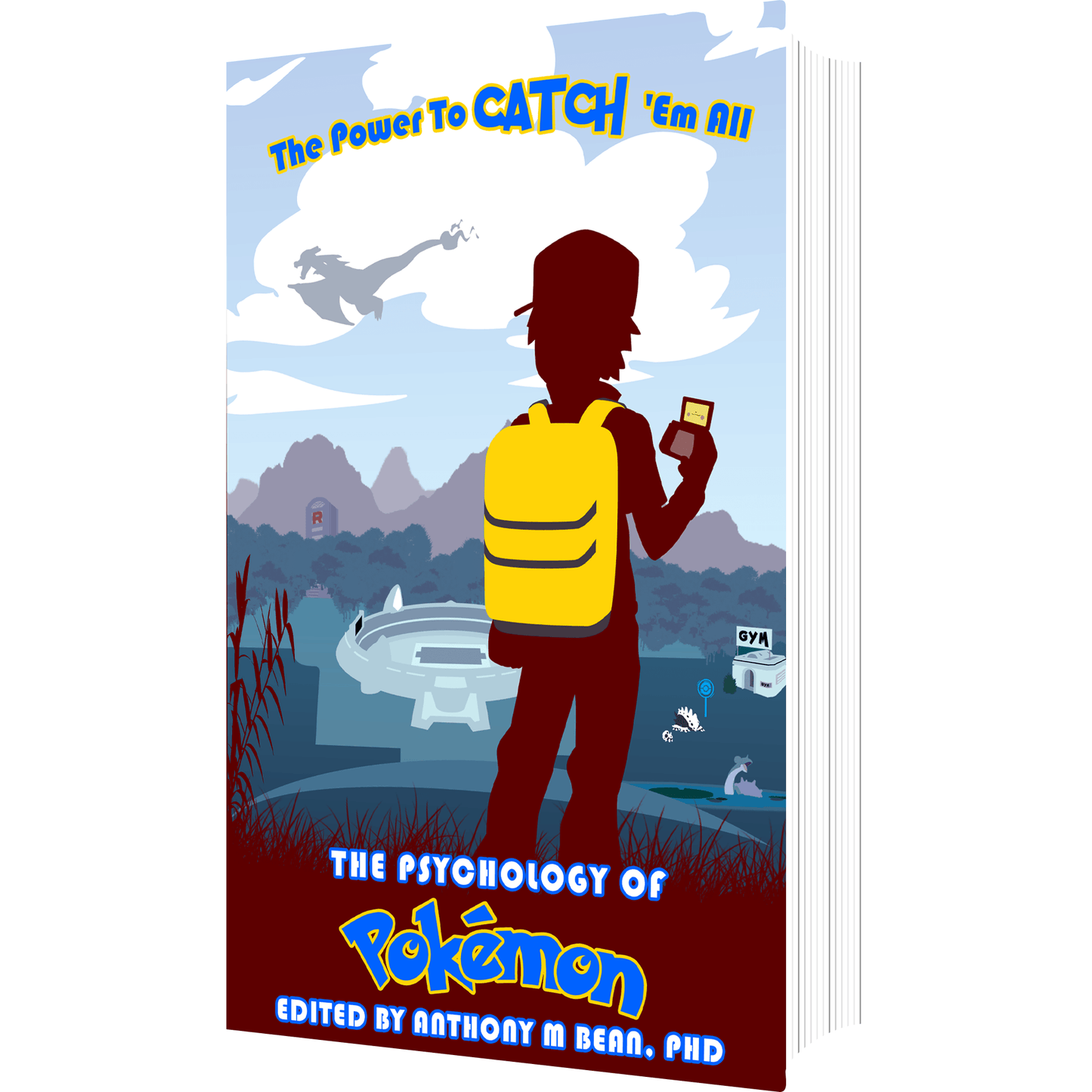 A book of original analysis that will explore how psychology is embedded within the Compilation of the Pokémon Series
"I see now that the circumstances of one's birth are irrelevant. It is what you do with the gift of life that determines who you are." –Mewtwo, Pokémon: The First Movie.
For more than two decades, Ash Ketchum, has been chasing his dream of becoming a Pokémon Master. His personal journey spans more than 1,000 television episodes, 22 films, 122 Pokémon games as of fall of 2021), discovering over 800 different species of Pokémon, numerous card games, and other merchandise children of the 90s still treasure today.
The Psychology of Pokémon guides gamers on a real-world quest of self-discovery so that they can Catch 'em All. And, as part of this examination, psychologists, clinicians, video game researchers, professors, and enthusiasts unravel the mysteries of the Pokémon series by asking:
Why is the Pokémon series so beloved by everyone even after we have grown up?
 
What is the reason we trust a 10-year-old to accomplish the mission to become a Pokémon master and how does this affect our own sense of childhood?
 
What can we take away from our own journey of the Pokémon series and its impact on catching them all?
 
How can Ash Ketchum's perseverance and resilience teach us about Grit in the face of adversity?
 
Why was 'Twitch Plays Pokémon' such an inspiration to us all?
 
Where does the Heroic Journey fall in line with Ash's journey to become a Pokémon master?
 
And much, much, more…
 
Think you know Pokémon? The Psychology of Pokémon explores how the game resonates with a player's psychological drive toward an emotional sense of wholeness, bonding, and completion as they take part in this epic quest.
Choosing a selection results in a full page refresh.
Opens in a new window.